Heat Pumps
For year-round energy efficiency and ideal comfort, it's tough to beat the many advantages of a hybrid heating system. Partnering an air-source electric heat pump with a gas furnace provides cost-saving heating and cooling as well as superior management of humidity. Find out more by contacting Wilson Brothers Heating and Air Conditioning, Inc at 978-274-7820 for a free estimate. Our experience over more than thirty years of service in Pepperell, MA and surrounding areas prepares us for any challenge and ensures a solution you'll be more than happy to live with.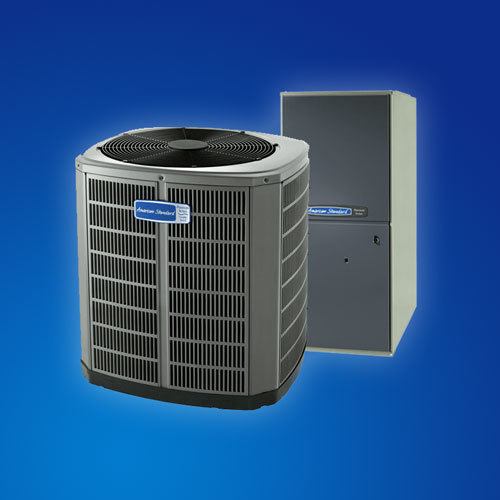 For information about the Inflation Reduction Act and Your Heat Pump, visit our IRA FAQ page!
Dependable Heat Pump Repairs, Maintenance & Installations
As an operation begun by three brothers, Wilson Brothers Heating and Air Conditioning, Inc is extremely family-oriented. We focus on residential HVAC, providing quality equipment and workmanship that holds up to local weather demands, caters to your lifestyle, and makes every day that much more enjoyable. Heat pumps are wonderfully environmentally friendly, eliminating the combustion process, greenhouse gases, fumes, and concerns over air contamination. Highly efficient, this all-in-one option supplies both heating and cooling.
Contact our team for your heat pump system services!
Wilson Brothers Heating and Air Conditioning, Inc is fully licensed and insured. Our techs are trained, and backed by an unmatched depth of resources. We follow up installation by completing the essential paperwork and seasonal maintenance to fulfill warranty requirements. Proficient in all makes and models, we're available for regular upkeep, skilled repair, and emergency needs for Comfort+Plus Members throughout Pepperell, Townsend, Dunstable, Fitchburg, and Groton, MA. Depend on us as Your All Season Comfort Specialists!
A heat pump is an outdoor unit that warms your home in the winter and cools your home in the summer. It doesn't burn fuel to create heat; it uses electricity to keep your home comfortable all year round. Heat pumps work in conjunction with a furnace or an air handler. There are two kinds of heat pump systems available; those that transfer the air through a duct system into your home and those that transfer air through a ductless system that uses a wall-hung air handler to blow the warm or cool air into your home. Ducted systems allow you to heat and cool many different rooms on different floors with one system. Ductless systems only heat and cool the area around the wall-hung air handler. One ductless unit would not service multiple rooms. The ductless units are ideal for family rooms, master bedroom suits, open concept homes, office spaces, and open commercial areas that need heat or cooling.
Hybrid Heating
This type of system uses an air-to-air heat pump as the primary heat source and a fossil fuel forced hot air furnace, either oil, natural gas, or propane fired as backup heat. Oil or gas furnaces now come with an electronic commutated motor (ECM) which is much more efficient than a regular motor. This motor drives the blower fan which uses less energy than a 100 watt light bulb.
Heat Pump Installation, Heat Pump Replacement & Heat Pump Repair

Dunstable, MA, Fitchburg, MA, Pepperell, MA, Townsend, MA & Groton, MA
Heat Pump Service in Fitchburg, MA | Heat Pump Installation Groton, MA | Heat Pump Maintenance Townsend, MA
Heat Pump Maintenance

∴

Heat Pump Installation

∴

Heat Pump Service

∴

Heat Pump Repair

∴

Heat Pump Replacement ∴ Pepperell, MA ∴ Dunstable, MA ∴ Fitchburg, MA