Duct Sealing
Wilson Brothers Heating and Air Conditioning, Inc has dedicated more than thirty years to residential HVAC services in Pepperell, MA and surrounding areas. We've seen firsthand that the majority of homeowners are living with leaky ducts. From unsealed connections and issues with foil tape at the plenums to tiny holes, there are far too many ways for conditioned air to escape. We specialize in effective duct sealing.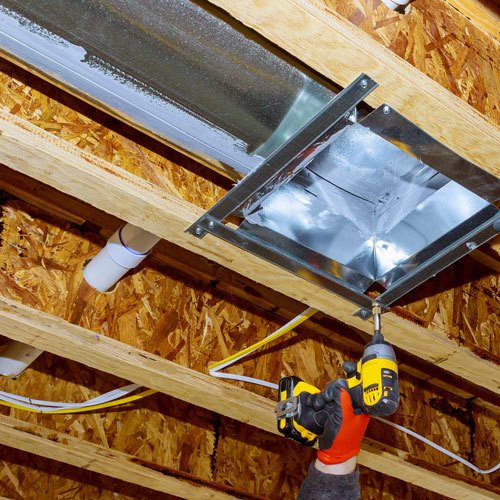 Efficient Duct Sealing Services
When the maximum amount of air fails to reach the rooms of the home, you might think the furnace or air conditioner is failing to keep up with demand. Inferior comfort levels often lead to thermostat adjustment, more work for the HVAC system, and higher energy bills. The risk of equipment malfunction increases even while lifespan decreases. There's also the concern of dirty air getting pulled into the system and distributed throughout the living space.
Count on our team for your duct sealing needs!
If you're looking to improve energy efficiency, comfort, and air quality, the ductwork is a good place to start. Simply get in touch with Wilson Brothers Heating and Air Conditioning, Inc for a free estimate. Let our fully licensed and insured professionals analyze your duct system and determine the best plan of action. Our services include duct sealing, repairs, and maintenance with coverage throughout Pepperell, Townsend, Dunstable, Fitchburg, and Groton, MA.
Duct Sealing Services & Ductwork Sealing

Groton, MA, Dunstable, MA, Pepperell, MA, Townsend, MA & Fitchburg, MA
Ductwork Sealing Pepperell, MA & Duct Sealing Services Dunstable, MA
Duct Sealing Services

∴

Ductwork Sealing ∴ Pepperell, MA ∴ Townsend, MA ∴ Groton, MA