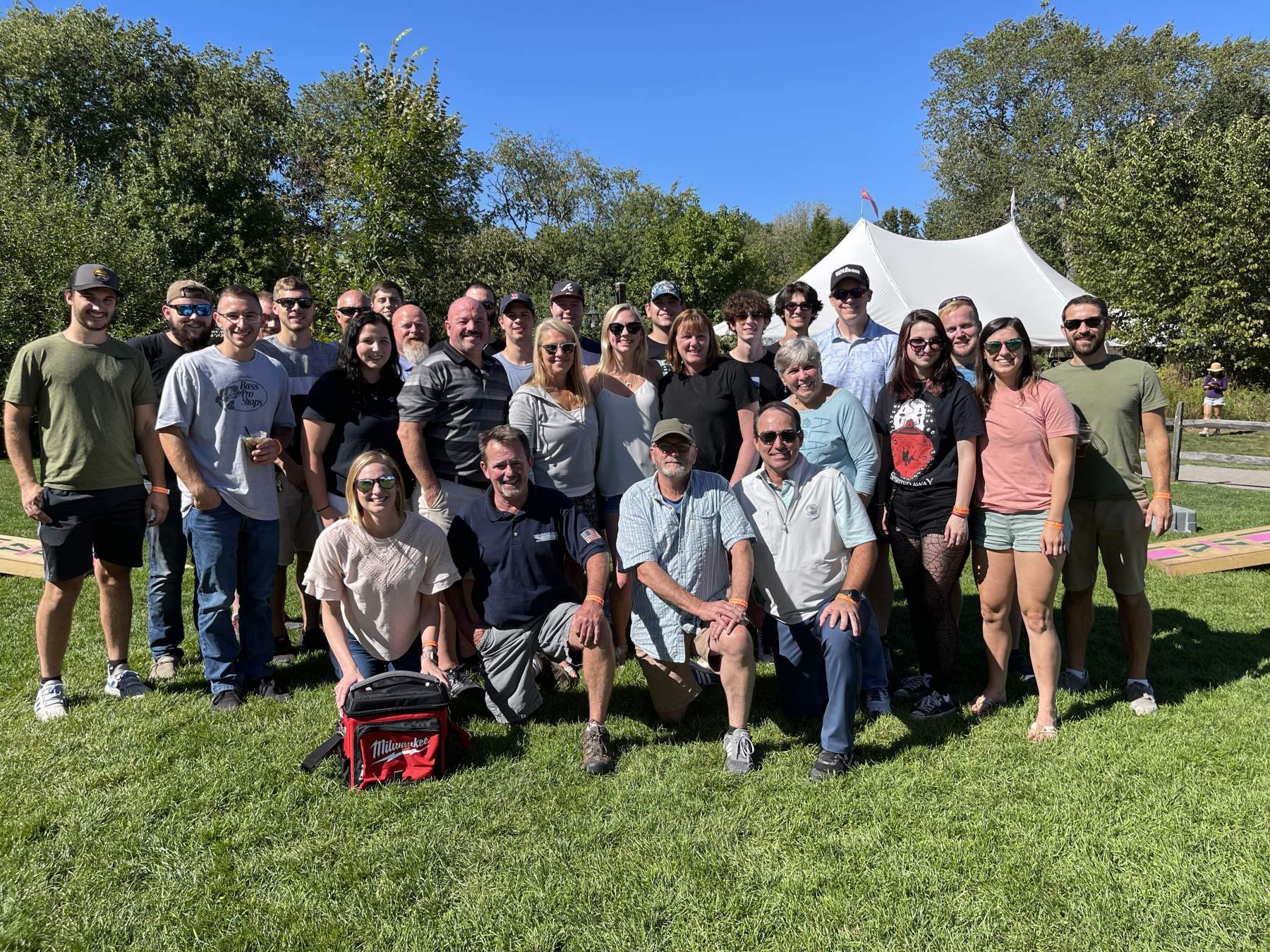 About Us
Wilson Brothers was founded in 1987 by three brothers, John, Paul, and Tom who are still with the company today. We have been the area's first choice for the installation and repair of heating and cooling systems for residential homes in Northern Massachusetts and Southern New Hampshire. Together as a team, we are committed to delivering exceptional customer service along with our highest-rated, energy-efficient heating and cooling equipment all backed by our exclusive warranties and 24-hour emergency service for Comfort+Plus Members.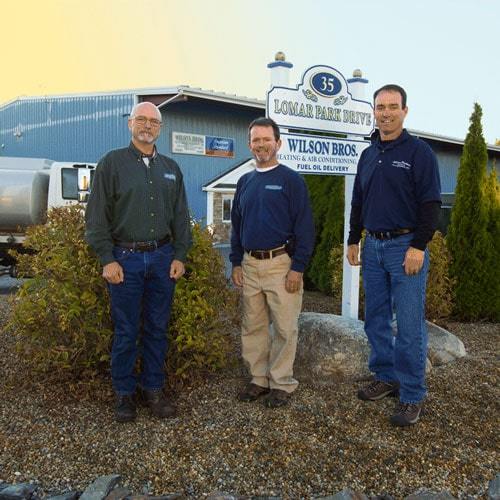 Not only are we committed to our customers but we also invest in our technicians to help them build their careers. Our technicians are required to attend yearly training in order to provide our customers with the most cutting-edge heating and cooling equipment installation and service. Our HVAC technicians are licensed in the installation and repair of gas heating systems, ductwork, air conditioning, hydronic geothermal, and solar energy.

To complement HVAC services and provide our customers with everything they need to keep their homes comfortable and safe, we also offer comprehensive electrical services and plumbing services for your home or business.
Mission Statement
Build lifelong customer partnerships one exceptional experience at a time.
Core Values
We deliver excellence by:
Meeting or exceeding goals by measuring results
Providing career-long learning and development for every employee
Being open to new ideas and striving for continuous improvement in everything we do
Promoting leadership at every level by putting the team first
We achieve balance by:
Putting family first, both your own family and our work family
Taking care of our mental and physical health
Making the workplace fun and inclusive
Always supporting our local community
We act with integrity by:
Always doing the right thing
Upholding quality and accountability ahead of profit
Establishing clear expectations and keeping our word
Treating colleagues, customers, and suppliers with equal respect and honesty
We trust & respect each other by:
Always listening before taking action
Giving safe and direct feedback
Showing empathy and always providing support
Our Commitment
We believe our customers come first; your comfort is not just a product of our work, but also the purpose of our work.
We believe in providing our customers the highest quality equipment backed by service of the highest quality.
We believe that comfort cannot be mass-produced. Every job, like every customer, must receive personal and individual attention.
We believe the only way to quote a heating or air conditioning job is to do so completely. We never have hidden or "after the fact" charges.
We believe in protecting the environment. Wilson Brothers HVAC is a GREEN company. We recycle all waste material, including paper, cardboard, refrigerant, mercury, and batteries.
We believe the choices we make every day can save energy and improve the environment. We help our customers select the best, most energy-efficient systems and advise them on available Rebates and Tax Credits.
Our Community
Being a family-owned business with small-town roots, we strongly believe in supporting the community. Wilson Brothers HVAC has supported the following organizations over the past year:
American Disabled Veterans Association
Avon Walk for Breast Cancer
Bishop Guertin High School Community Advertiser
D.A.R.E. Massachusetts
Gerry Flynn Memorial Tournament
Groton Community Schools
Groton-Dunstable Schools
Groton Lakes Association
Loaves and Fishes Food Pantry
Nashoba Valley Chamber of Commerce
Nashoba Valley Technical High School
Nashua Police Athletic League
New England Parkinsons Ride
North Middlesex Athletic Boosters Club
NMRS Scholarship Foundation
PACH Pepperell Food Pantry
Pepperell Business Association
Pepperell Lions Club
Ray Blood Golf Tournament
Wilson Brothers HVAC is a member of the following industry and business organizations:
Air Conditioning Contractors of America – A.C.C.A. (Northeast)
AMERICAN Society of Heating, Refrigeration, and Air Conditioning Engineers – A.S.H.R.A.E.
Better Business Bureau Online Reliability Program
International Ground Source Heat Pump Association – I.G.S.H.P.A.
NewEngland Fuel Institute – N.E.F.I.
Nashoba Valley Chamber of Commerce
NorthCentral MA Chamber of Commerce
A/C Maintenance, HVAC Installations & Electrical Services

Fitchburg, MA, Groton, MA, Pepperell, MA, Dunstable, MA & Townsend, MA
AC Services in Pepperell, MA | HVAC Services Fitchburg, MA | HVAC Installations Townsend, MA
HVAC Services

∴

AC Services

∴

Electrical Services

∴

HVAC Installations

∴

Heating Installations ∴ Groton, MA ∴ Dunstable, MA ∴ Pepperell, MA