Careers
At Wilson Brothers, we truly invest in our technicians to help them master their craft and earn competitive wages and with our size, we can offer many advantages that you won't find anywhere else. If you are looking to work with a growing team of some of the best HVAC Technicians who will not only train you to improve your skills but also coach you on how to provide excellent customer service, apply today.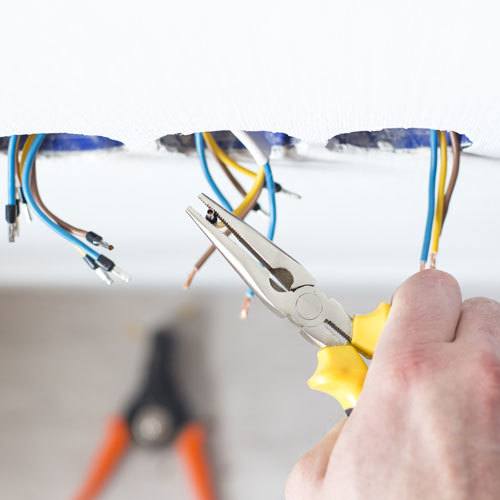 Open Positions
Click position title for more information:
At Wilson Brothers
For new HVAC Technicians, be prepared to learn. We will provide you with in-house training where you will gain hands on experience with state of the art equipment.
You will always feel like part of a team. We make sure to pair new techs with more experienced techs so you will always feel supported on the job.
There is room for advancement. At Wilson Brothers, we work to provide our techs with a clear path for advancement for a fulfilling career.
You are part of our family. Wilson Brothers is a growing company but you will see how our growing family only provides more support and resources for our techs!
Responsibilities
Assist in HVAC system installations, service and maintenance.
Support experienced tech with properly inventoried trucks and maintaining a clean and organized job site.
Establish an excellent rapport with your customers through our on-site training program.
Arrive on time to all jobs ready to provide first-class customer service to our customers on a daily basis.
Adhere to all safety and handbook policies.
Required Skill
Valid driver's license and clean driving record.
Desired Skills
Physically able and willing
Attention to detail
Proficient computer skills
Goal oriented
Reliable and responsible
Benefits
Medical and dental insurance
401K plan
Holiday Pay
Flexible Spending Account
Fitted and customized company gear (hats & sweatshirts with company logo)
Great Company Culture
Paid vacation
Sick days
We are an Equal Opportunity Employer: Race, Color, Religion, Sex, Sexual Orientation, Gender Identity, National Origin, Age, Genetic Information, Disability, Protected Veteran Status, or any other legally protected group status.
Apply below today!
We are looking for full-time Licensed Electricians to join our growing electrical team. We are actively wiring HVAC systems, new construction, and old work. This position comes with a generous benefits package.
The Role
Diagnose and repair residential electrical systems and lead customers to informed and confident buying decisions. Typical hours are from 6:30 AM – 3 PM, M-F with occasional Saturdays. This electrician may also be asked to perform service calls and troubleshooting.
Required Skills
Journeyman's License in good standing
Drivers license and clean driving history
Responsibilities
Complete all general electrical in-home, service calls.
Establish customer rapport to sell the right products and services.
Educate and assist customers in choosing the best finance options and maintenance plans.
Understand your service criteria and hold yourself accountable for exceeding revenue goals.
Show yourself as professional and knowledgeable to win new referrals and repeat business.
Work along side customer service and dispatch to ensure overall success of the business.
Maintain a clean, organized job site and well inventoried truck.
Participate actively in all training exercises, morning meetings, trade shows and retreats.
Train and mentor apprentices to ensure quick, accurate repairs and installations.
Be accurate and timely with invoices, time cards, curbside feedback and option sheets
Competencies for Success
Licensed with knowledge of local electrical codes and ability to make on-the-job applications.
Develop proven track record in electrical techniques including electrical hardware, junction boxes and circuit breaker units, trace lines and reading wiring diagrams.
Continued education and training.
Clean, safe driving record.
Highly organized with exceptional follow-through abilities.
Strong verbal and written communications.
High integrity with advanced social skills and ability to make solid connections.
Strong desire to be a better technician tomorrow than you are today.
Competitive individual contributor who also loves to win as a team.
Desire to succeed and grow with the company
The ability to coach and train our apprentices and other team members
Excellent communication skills
Self-starter with strong organizational skills
Responsive and customer service oriented
Knowledge of NEC and MA amendments
Troubleshooting and repair of electrical installation skills
Experience with new construction, old work and HVAC systems
Benefits
Health and dental insurance
Paid vacation
Sick days
401K
Personal days
Weekly pay with direct deposit
Paid holidays
Apply below today!
---
Employment Application