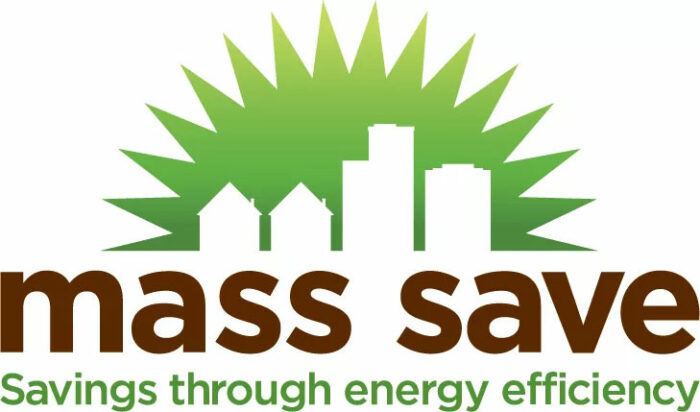 The weather is getting colder and you maybe considering a new furnace or hot water heater. Mass Save is offering a variety of rebates that can be helpful in reducing the costs of purchasing new heating and hot water equipment in your home.
If your heating equipment is more than 20 years old, upgrading to an efficient heating system can save you energy and earn you rebates. Even a simple step like upgrading your home's thermostats can make a difference.
A simple programmable thermostat or wi-fi thermostat installation can save you quite a bit of money in heating costs and you may qualify for a rebate.
Many new heating systems qualify for rebates potentially saving you thousands!  Not only will you have a more efficient heating system that can help you save money on your monthly bill but also get money back for installing one.
If you need a new hot water heating system you may also qualify for a rebate. See our list of 2020 rebates below.
FUEL
SYSTEM
REQUIREMENT
REBATE AMOUNT
OIL
Furnace with ECM Blower
AFUE ≥ 86%
$650
Hot Water Boiler
AFUE ≥ 86%
$800
Indirect Water Heater
Connected to Hot Water Boiler
$400
PROPANE
Furnace with ECM Blower
AFUE ≥ 95%
$1,000
Hot Water Boiler
AFUE ≥ 90%
AFUE ≥ 95%
$1,500
$2,300
Condensing Boiler with On-Demand Water Heater
AFUE ≥ 95%
$2,000
ENERGY STAR Qualified On-Demand Tankless Water Heater
UEF ≥ 0.87 w/electronic Ignition
$800
Indirect Water Heater
Connected to Hot Water Boiler
$400
NATURAL GAS
Furnace with ECM Blower
AFUE ≥ 95%
AFUE ≥ 97%
$1,000
$1,250
Hot Water Boiler
AFUE ≥ 90%
AFUE ≥ 95%
$2,000
$2,750
Condensing Boiler with On-Demand Water Heater
AFUE ≥ 95%
$2,400
Furnace with ECM with On-Demand Water Heater
AFUE ≥ 97%
$950
ENERGY STAR Qualified On-Demand Tankless Water Heater
UEF ≥ 0.87 w/electronic Ignition
$700
Indirect Water Heater
Connected to Hot Water Boiler
$400
ENERGY STAR Qualified Condensing Gas Water Heater
UEF ≥ 0.80
$500
ENERGY STAR Qualified Storage Water Heater
UEF ≥ 0.64 Medium Draw

UEF ≥ 0.68 High Draw

$100
ANY
Central A/C, Ducted
SEER ≥ 16, EER ≥ 13
$50/Ton
Central Heat Pump

Mini-Split Heat Pump

Refer to Heat Pump Qualified Products List at MassSave.com/HPQPL
$250/Ton
OIL OR PROPANE
Central Heat Pump

Mini-Split Heat Pump

·       Refer to Heat Pump Qualified Products List at MassSave.com/HPQPL

·       Integrated Controls required unless central heating system is removed.  Refer to Integrated Controls Qualified Projects List at MsassSave.com/ICQPL

$1,250/Ton
OIL OR PROPANE
Integrated Controls
·       Add-on to existing central  or mini-split heat pump system

·       Integrated Controls required unless central heating system is removed.  Refer to Integrated Controls Qualified Projects List at MsassSave.com/ICQPL

Up to $500 per indoor unit, max of $1,500
Electric Resistance Heat
Central Heat Pump

Mini-Split Heat Pump

900 kWh difference between sum of 3 winter-usage and 3 lowest-usage months
$1,250/Ton
ANY
Heat Pump Water Heater
≥ 55 gallons, UEF ≥ 2.7
≤ 55 gallons, UEF ≥ 2.0
$150
$600
ANY
Programmable Thermostat
New Only.  Limit 4 per account
$25/Thermostat
ANY
ENERGY STAR Certified Smart Thermostat
New Only.  Limit 4 per account.  Wireless connections must be enabled.  See MassSave.com/Thermostats for qualified models
$100/Thermostat
The easiest way to determine whether you are eligible for any of these rebates, credits or discounts is to contact an HVAC expert. Get in touch today to schedule a free, no-obligation consultation. We can help you more accurately calculate your true return on investment and get the most bang for your buck.For more info on the specific rebates and how to claim them, see the Mass Save website: www.masssave.com/en/saving/residential-rebates