Heat Pump Installation in Central MA
For every dollar of electricity you use on a heat pump, you get back $2 to $4 of heat. Now that is real energy efficiency! You see, a heat pump doesn't "make" heat – it extracts heat from the outside air.
A great example of a one-way heat pump is your refrigerator. It removes heat from the air inside the refrigerator and moves it to the coils on the back or bottom of the refrigerator. A heat pump uses the same principle – extracting heat from the air and moving it to where it is needed. The winter air holds heat, even when the outside temperature gets down to zero degrees Fahrenheit.
Here's how: when it is 47 degrees outside, an air-to-air heat pump extracts three units of energy for each unit of energy they consume. At 17 degrees, it extracts two units of energy for each unit of energy consumed. When the temperature dips even lower, that's when your fuel-eating furnace kicks in.
Heat pumps are reliable. In fact, studies show that after 20 years of operation, more than half of the heat pumps were still working. Of those that were removed, less than half were for mechanical failures. The rest were for other reasons, such as upgrading to a newer, more efficient model or a different size.
Another reason to install a heat pump is that it "morphs" into an air conditioner in the summer. Instead of moving the heat inside, it reverses operation and collects the heat from inside the home and moves it outside. A heat pump is ideal for homes without ducts. No need to spend money to install ducts for central air. Your heat pump will provide cool air while saving energy and money.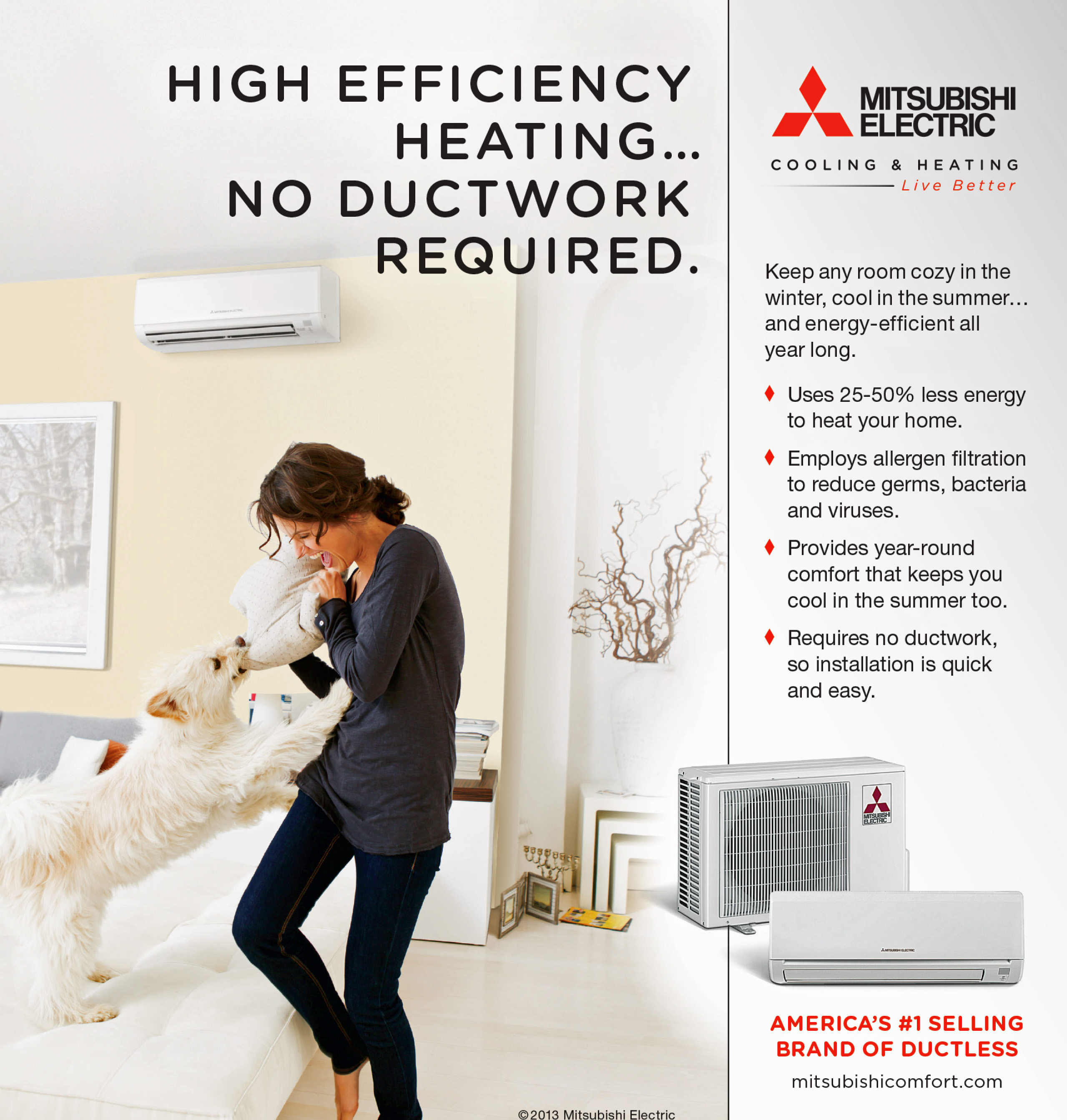 Heating and cooling your home accounts for about half of your home energy use. Installing a heat pump is an easy way to take a bite out of your energy bills while maintaining year-round comfort.
Five Reasons to Install a Heat Pump:
Save money on energy year-round.
Get air conditioning in the summer without ducts.
Beautify your home by getting rid of window a/c units.
Help the environment by using less oil or gas.
Enjoy whisper-quiet operation and all-season comfort.

Get a FREE ESTIMATE from Wilson Brothers today for more information about installing a heat pump and to set up an appointment for a no-obligation estimate.

Heat Savings MA | Heat Pump Installations Pepperell, Westford, Lowell MA, Nashua NH, Littleton MA, Chelmsford MA, Groton MA, Ayer MA, Shirley MA, Leominster MA