Geothermal HVAC
Geothermal HVAC offers a long list of benefits. Along with providing heating, cooling, hot water generation, and humidity management, ground source heat pumps are the most environmentally friendly option on the market. Plus, operation consumes up to 50% less energy than conventional heating and air conditioning systems. A free estimate from Wilson Brothers Heating and Air Conditioning, Inc is the perfect opportunity to find out if a geothermal system is right for your home in Pepperell, MA and surrounding areas.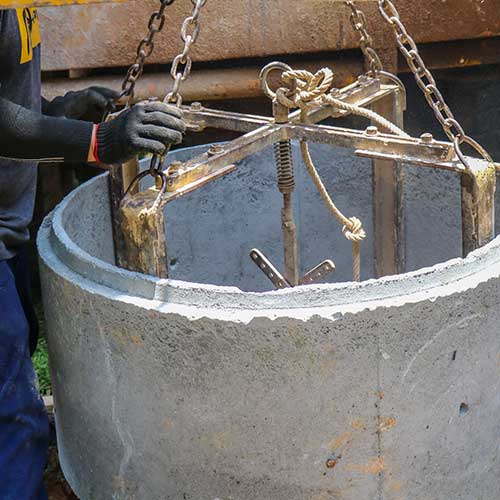 Geothermal HVAC Services
A ground-source or geothermal heat pump transfers heat to and from the ground. A network of pipes is installed underground to take advantage of the sustainable energy source provided by the sun. For every unit of energy used by the heat pump, it produces between three to five units. That adds up to an approximate 300 to 500% efficiency rating. 
The cost of geothermal systems has come down considerably in recent years. Most homeowners recover the initial investment in under five years. The underground loop is warrantied for fifty years and can be expected to last much longer. Installed inside and protected from the elements, the heat pump typically provides upwards of twenty years of reliability. Safe, quiet, and clean, this innovation adds tremendous value and comfort to any home. 
Trust in our team for your geothermal HVAC repairs, maintenance & installations!
Wilson Brothers Heating and Air Conditioning, Inc brings over three decades of experience to every job. Whether you're interested in the design and installation of a geothermal system, scheduling important maintenance or in need of repairs, we are your proven experts. We handle all warranty requirements, are proficient in every make and model, and respond quickly to resolve HVAC concerns across Pepperell, Townsend, Dunstable, Fitchburg, and Groton, MA. We are Your All Season Comfort Specialists! 
Geothermal Repair, Geothermal Maintenance & Geothermal System Installation

Groton, MA, Pepperell, MA, Townsend, MA, Dunstable, MA & Fitchburg, MA
Geothermal HVAC Service in Townsend, MA | Geothermal System Installation Groton, MA | Geothermal Repair Pepperell, MA
Geothermal Maintenance

∴

Geothermal HVAC Service

∴

Geothermal Repair

∴

Geothermal System Installation ∴ Dunstable, MA ∴ Pepperell, MA ∴ Fitchburg, MA